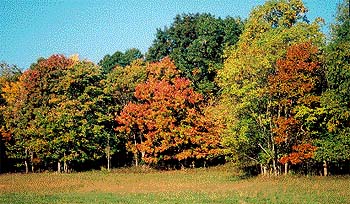 Three things are of principal importance to every farmer, every cattleman, and every conservationist:

SOIL, WATER, & FORESTS

It is perfectly true that for folks like us "Every Day is Earth Day." We live that way every day of the year, and few things are as important to us as our topsoils.

These are the SOILS we nurture to grow our crops, grass, and trees; the WATER that nourishes our crops, our trees, our livestock, and ourselves... and which is ultimately and perfectly naturally recycled and used again as clean water by our neighbors downstream. Our FORESTS surround our productive valleys.
We take seriously our stewardship of these valuable assets, which we owned for decades. At the same time, the benefits we share with wild animals and our hunt club members. While this farm property is privately owned and our operations are for-profit, our family operated for years under a long-standing personal commitment to do things in an eco-friendly and neighborly manner.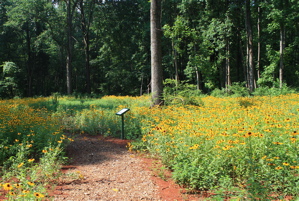 Years ago we were among the first in Virginia to practice "no-tillage" agriculture, and we saw major benefits from that practice, which is now widely accepted nationwide.

We have also been involved with the Forestry Management Committee at James Madison's home "Montpelier", which has a large productive forest used in many different ways. A fascinating forest management issue.

As a direct result of this involvement, the Ballyshannon Fund was instrumental in conceiving and funding the magnificent new Demonstration Forest Trail at James Madison's home, Montpelier. It's worth a visit and it's a short, easy, walk.

Beautiful, isn't it?